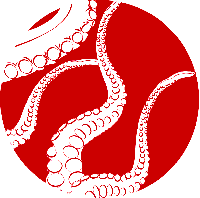 02 Aug 2012

To our clients

Admit it. Most people think you're a little weird. Ok, maybe a lot. You're seriously into things with six legs. Or dozens. Or none. Maybe it's fluid dynamics that turn you on. Perhaps you get goosebumps when you think about geochemistry. Or flagella. And barnacles—well, barnacles just make you a little weak in the knees. (Sorry. Should we have not mentioned the barnacles?)

It's okay. We get it.

We know science is beautiful. Exciting. And yeah, it's sexy.

And we know you have a story to tell.

We're here to help you tell it. Whatever your vision, we can provide you with a team that's as passionate as you are, but always remembering: It's your story. Our job is to help you show it—and you—to the world but keep it real. We won't make it glossy: we will make it shine. Layer by layer, we'll help you reveal the core truth of your message: show others what makes it beautiful to you.

Welcome. We built this company for you.