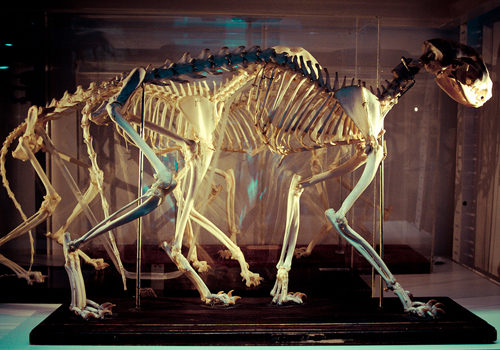 15 Dec 2014

'Tis the season…for extremely cool science gifts

'Tis the season to bestow the gift of science on friends, relatives and work colleagues only marginally brushed by science.

For those who lack an easy familiarity with phages, diatoms, Erlenmeyer flasks and string theory, we have suggestions for easy online gifting that brings science into a previously dark (and dare we say it, dull) life

Or maybe you'll be swayed by some cool science giftery as well? Read on.

Crafty stuff

Etsy is probably the most obvious one-stop shop for science-themed gifts. Where else can you pick up just about every science slogan printed on a T-shirt and wearable caffeine, MDMA or serotonin molecules? If you're looking for funny words spelled with elements from the periodic table, cutting boards with a Fibonacci spiral or vintage anatomical/laboratory/text book illustrations for a mug/poster/mouse pad, then Etsy is the place to be.

Some items that caught our eye:
An amazing pewter and steel herpes virus, HSV1 from tcustom.
Not only does the lipid envelope open to show the viral capsid, but this itself opens to reveal the viral DNA…and you can carry it around on a keychain.
A knitted lab rat cadaver, pinned out in a genuine dissection tray and complete with needle-felted internal organs.
This is from one of my favourite sellers on Etsy, aKNITomy (formerly Crafty Hedgehog), who also offers knitted frog dissections, knitted bat dissections and even a knitted earthworm biology kit. If you are a crafty person yourself (and can knit fast for Christmas), she also supplies a collection of patterns via emailed PDF.
Cell mitosis on a scarf, or perhaps erythrocytes on silk chiffon?
Artologica explores the intersection of art and science in beautiful watercolour paintings, which are then printed onto silk scarves for a beautiful and flowing scientific statement around your neck.
Art prints
Ever wondered where the fabulous illustrations accompanying a neat piece of science writing come from?
Science makes great art, period. There's even a whole Scientific American blog about it called Symbiartic, and a magazine, SciArt in America. And there's a whole world of amazingly talented sci-illustrators out there who sometimes sell their work as prints.
Glendon Mellow, who is also a blogger at Symbiartic, creates "art in awe of science." His incredible illustrations are available from his website on everything from canvas prints to iPhone cases. His series of surreal science calendars are great gift ideas, featuring amazing illustrations of bugs and trilobites, among others.
Alex Wild is a biologist who loves photographing insects, and he does it beautifully, creating intimate macro portraits that bring out a bug's best side. If your gift recipient is at all jumpy about these critters, then some of the prints on sale might be just the thing to cure the phobia.
Vintage print buffs should head on over to the Royal Society Print Shop, where a quick scan through the back catalogue brings up Hooke's microscopic views of mites and a Clift rabbit placenta. Once chosen, the selected image, sourced from the extensive Royal Society library and archives, can be ordered on canvas, acrylic prism or mini print, among other media. There's even a frame option, so images can arrive ready to hang.
Good causes
Supporting science in action is also a great gift. If you haven't been persuaded to sponsor a HeroRAT, then why not look at something like Vancouver Aquarium's killer whale adoption program, which supports research into these noble cetaceans?
Or you could adopt a star in support of the Kepler Asteroseismic Science Operations Center?
If it's bench science you'd like to support, why not look at some of the crowdfunding Kickstarter-for-science projects on the go? For example, Experiment currently has projects on gene function and sleep, brain training for hearing loss, and finding out what dodos ate for breakfast.
Or maybe you'd like to support science outreach? Why not buy a contagious viral ornament for the Christmas tree? Vancouver-based Craft Geeks has human papilloma, hepatitis B and adeno-associated viruses available to spread the festive cheer. Or maybe a 3D-printed DNA helix icicle or a scented candle in a real lab beaker is more appropriate? All profits from this quirky Etsy store go to funding high school outreach programs in Vancouver.
Entertainment
Christmas just isn't Christmas without a good old-fashioned game of Twister. While we don't have a science-flavoured version, we can suggest something that will keep the old grey matter flexible: Phylogame. It's a "scienceterrific" take on the Pokemon trading-card game, based on encouraging kids to learn more about the natural world (rather than a whole slew of cartoon characters and superheroes) and biodiversity. Started as crowd-sourced project headed by one of our favourite muses, Dr. David Ng, the decks feature awesome artwork along with intriguing science facts on whole collections of species that make Earth their home. The first deck, which centred around species found in Vancouver's Beaty Biodiversity Museum, is now available alongside cards from the Natural History Museum in London, UK, and the World Science Festivla 2012.
…OK, these aren't strictly online…it's true you can print the cards on demand at home, but although the Beaty is looking into an online store, you will need to visit the museum to pick up a pack (…and while you're there, check out the beautiful work led by our very own Eve Rickert …).
There you go—a science-flavoured Christmas for your nearest and dearest, in one neatly packaged offering tied with a beautiful bow on top.