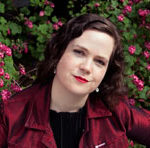 31 Dec 2014

2014 in review: Our biggest year yet

It's been a huge year for Talk Science to Me. I haven't posted much this year, because I've been so caught up in the day-to-day of running the company, as well as some huge projects we've been working on.  Looking back over my calendar, I discovered I've spent 20 of the last 52 weeks on the road. Luckily, we have some amazing team members holding things down on the home front—and we're growing next year! 2014 has gone by in a whirlwind, but here's a quick recap of some of the highlights.

Growth

It was November 2011 when I rebranded my freelance editorial business, Frog Hollow Wordworks, as Talk Science to Me, with a new mission of providing full-service publication support to clients in the sciences. I'm proud to say that our revenue has doubled every year since then–and the size of our team has kept pace. This year we added three new people: Roma Ilnyckyj as our full-time associate editor, and Jeff Werner and Mari Chijiiwa as publication designers. We also said farewell in the fall to Krista Smith, our editorial assistant, who has moved on to full-time library work.

Because many of our projects require specialized skills, we've also had the pleasure of working with a number of other professionals who've joined us as project associates. These included Carolyn Brown and Claire Eamer, two accomplished science editors; Anne Casselman, a science journalist and interpretive writer; indexer Sheilagh Simpson; illustrator Paul Mendoza; researcher Catherine Smith; prepress consultant Franklin Veaux;  and operations consultant Hillary Samson.

And we'll have two exciting personnel announcements in the new year—stay tuned!

Projects

Early 2014 saw several of us going all-in to complete the State of Sustainability Initiatives Review, a massive report published by the International Institute for Sustainable Development, for which Talk Science provided the copy-editing, design and proofreading. While Deb, Roma, Jeff and I were working on that project, Marilou Rickert, our policy analyst, and Krista were working with Aboriginal Affairs and Northern Development Canada on a review and analysis of Quebec's drinking water and wastewater regulations.

I've been fortunate to have been involved in several interpretive writing projects this year, developing content for museums and parks. In the spring, I worked with Anne Casselman on a fascinating project for Parks Canada, developing the content for an interpretive map of the Fathom Five National Marine Park in Ontario—where intrepid divers can explore 22 underwater shipwrecks! I also worked with Public Design + Architecture on writing content for the Hastings Park and Surrey Hazelgrove Park redevelopments. Public also engaged us to find the images for Hastings Park, which was an interesting challenge; Roma wrote about it on the blog earlier this year.

Anne and I spent over a month this year in Nome, Alaska, where we've been working with the City of Nome to develop content for the Carrie M. McLain Memorial Museum. The museum will be moving to a new building, complete with all-new exhibits designed by Public, in 2016. I got to visit Nome in June, over the summer solstice, and again in December, near the winter solstice; Anne got to visit in the fall—and see the northern lights!

For much of the year, Deb, Roma, Claire Eamer and Carolyn Brown have been busy working with the Canadian Nuclear Safety Commission on a number of reports and regulatory documents.  Deb and I also worked on a couple of reports this year for the Council of Canadian Academies: I substantively edited their forthcoming assessment on memory institutions and the digital revolution, and Deb copy-edited their report on policing in Canada.

For the last year and a half, we've been working with Vancouver marketing firm Go Communications on the Accelerating Science blogs, produced by Go's client ThermoFisher Scientific. Our science writer, Amanda Maxwell, provides content for the blogs Accelerating Proteomics, Examining Food and, most recently, Inside Biobanking. Deb and Roma copy-edit the blogs, Roma and Amanda work on their social media, and Roma helps with tagging and SEO.

We've also provided editing and design for a number of books this year. We handled the proofreading, indexing and design for the second edition of Exquisite Love: Reflections on the spiritual life based on Nārada's Bhakti Sūtra. Working with Paul Mendoza, we also created the logo and wordmark for the author's publishing imprint, Sarvabhava Press. Designer Mari Chijiiwa created e-book covers for two e-books published by Science Online. And Talk Science provided all the layout, editing, design and indexing services for my own new book, More Than Two: A Practical Guide to Ethical Polyamory, which was published in September by Thorntree Press, whose website we also designed.

In the summer and fall, Roma was involved in editing a suite of grant proposals for the University of British Columbia's Department of Chemistry. Roma and I also provided the copy-editing and proofreading for a report by WWF Canada on BC Hydro's water use planning process. Marilou, Krista, Roma and I, joined by Catherine Smith, worked with the Canada Mortgage and Housing Corporation on updates to their online guides to renting a home, buying a condo and living in a co-op. And Roma, Mari, Sheilagh Simpson and I handled the copy-editing, layout, proofreading and indexing for the third edition of the Trade and Green Economy: A Handbook (forthcoming), produced jointly by the International Institute for Sustainable Development and the United Nations Environment Programme.

Pro-D and travel

One of the things we pride ourselves on at Talk Science is our commitment to professional development. Roma has been hitting the editing courses hard this year, starting with Jim Taylor's Eight-Step Editing course in January. In the summer, thanks to a small training grant, she took two copy-editing courses and an introduction to InDesign at Simon Fraser University. And in the fall, she took Ruth Wilson's advanced proofreading workshop, just as she was beginning her term as programs chair of the Editors' Association of Canada's BC branch.

In February, I attended the Science Online unconference, of which Talk Science was a sponsor. (Sadly, we later learned that this was to be the last Science Online meeting.) In the spring, just before assuming her role as associate editor, Roma spent a month travelling in China, where she's been several times—first as a student, and then as a teacher. Turns out, her experiences in China have led to her co-authoring a book! Check out this recent profile of her on the EAC-BC's blog for more details. While Roma was in China, I spent three days at Hollyhock's Social Venture Institute, an intensive workshop for entrepreneurs who lead mission-based businesses. My focus this year at SVI was developing strategies for managing and directing Talk Science's incredible growth (while maintaining my own sanity).

In June our director of digital projects, Stefan Schaefer, went to the World Domination Summit in Portland, Oregon. June and July took me to Nome, and in the fall, I took off for a seven-week-long book tour for More Than Two. My co-author, Franklin Veaux, and I spoke to 689 people at 33 events in 20 cities, travelling over 6,000 kilometres down the U.S. West Coast and back north through the Rocky Mountain states.

This fall, we also got to welcome Marilou to Canada full time. She's finally moved here as a permanent resident. At about the same time, I got sworn in as a Canadian Citizen!

In December, I got to go back to Nome for a week, capping off a really fantastic—and exhausting—year. Huge thanks to everyone who was a part of it.