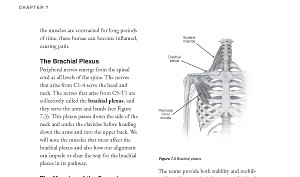 28 Feb 2019

Anatomy and Yoga

Talk Science to Me managed the copy editing, indexing and design for print and e-book of Anatomy and Yoga: A Guide for Teachers and Students, released through our client Abhyasa Press. We also provided artistic illustrations for the book as a counterpart to the more technical illustrations meant to show the body processes activated by yoga practice.

Knowledge isn't always a straight path toward mastery of a singular strain of practice. Author Ellen Saltonstall is a client whose expertise lies in the harmonious intersection of two fields of scholarship: anatomy and yoga. Her book is an illustrative resource for practitioners to learn the body processes involved in yoga. It's an exploration of how yoga works the body-muscles, bones, joints, nerves and connective tissue alike. Anatomical illustrations are interwoven with tips, practice routines and study questions.

The book can be purchased on Amazon.