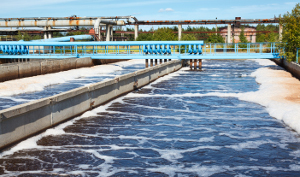 05 Mar 2019

BC Water and Waste Association

The BC Water and Waste Association (BCWWA) is an organization of water-treatment workers who use professional development and advocacy to keep British Columbia's water safe and clean.

In May 2017, Talk Science to Me was brought in to help the BCWWA draft a report on the organization's workforce strategy. By the organization's estimates, British Columbia will require 3,300 new workers in the water-treatment sector within the next decade to accommodate growing demand and replace workers retiring or leaving the sector. The need is pressing: 3,300 new workers represents a 50% increase from the current dedicated workforce. The report needed clear language and accurate corroborating data that presented the situation without inducing a state of panic.

After receiving a basic outline from the organization, we made dramatic revisions. We incorporated plain-language calls to action throughout the report, restructured the content on cover layouts and created new sections to review unaddressed concerns. The revised draft consolidated the BCWWA's specific concerns with language and proposed solutions that make the report accessible and useful to its partner associations.

Talk Science to Me is now overseeing the revision of a BCWWA technical report on a pilot project for small water systems. The report will be released as a public information document to inform the province on the topic.

Science isn't always sexy. Sometimes it's conventional, domestic, even mundane. We don't judge potential assignments by the fanfare that comes with them. You could say that water sanitation isn't rocket science, but most of us have a higher chance of consuming something containing treated water than we do riding in a rocket! Without safe, healthy water, we can't have safe, healthy communities. At Talk Science to Me, we apply ourselves to helping people understand applied sciences, especially the ones we take for granted.