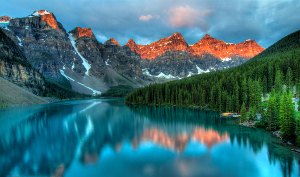 09 Mar 2019

Canadian Council of Ministers of the Environment

Since 2016, Talk Science has worked on several documents for the Canadian Council of Ministers of the Environment (CCME). Topics include construction, renovation and demolition waste, air zone management, and water and soil quality guidelines. We copy edit and format these documents according to CCME style, ensuring accuracy and clarity. And, as these documents are available for all Canadians to read, we also stylistically edit them and apply plain language principles to make sure they are as easy to understand as possible.

CCME is an intergovernmental forum led by the Prime Minister to address environmental issues of national and international concern The group is made up of ministers from each province and territory, and from the federal government. The ministers set up working groups to tackle various environmental issues, including air quality, climate change and waste reduction.

In an age where information is abundant and freely available, it is imperative that as much of that information be accurate and accessible as possible. Talk Science to Me undertakes every assignment with the same rigid dedication to scientific integrity.