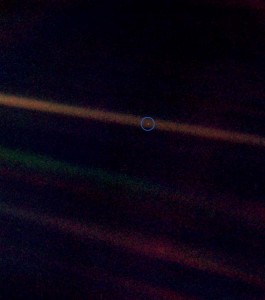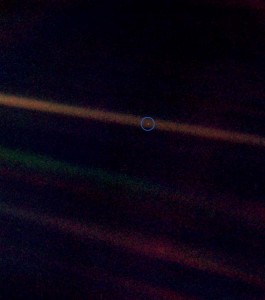 Sometimes, the best valentines are those that arrive late, long after the roses have withered and the chocolates have been consumed.
At around the same time that I started high school, NASA's Voyager 1 spacecraft blasted off on its journey to the outer planets. Thirteen years later and nearing the end of its planned primary mission, it turned its onboard cameras back toward the centre of our solar system. On February 14th, 1990, Voyager 1 took what is commonly known as the Pale Blue Dot image of Earth.
Read More »

Delayed valentine: Worth waiting for?